---
Written by
SG Team

Date
13 May 2022
SG Plant ID was back with a bang this week, thanks to Simon for taking the time to collate and share. Plant ID's are always a great opportunity for some impromptu CPD on plant knowledge, and also to test our Latin skills. Latin was the international language of science when systems for naming plants were first formalised, but the relevance goes as far back as the Romans and Greeks, when plants were named by describing a particular characteristic or use, for example "pendula" meaning hanging, "floribunda" meaning an abundance of flowers.
A competitive bunch, the race was on for top spot…..amidst controversial allegations of foul play with the clue numbers not corresponding with the image numbers! Simon swiftly rectified the issue, and peace and team spirit was restored with an answer deadline extension to mitigate against any delays or confusion.
The answers are below (scroll down under the dotted line) but why not test yourself and see how many you can correctly identify with the images and clues?
CLUES
1 – Think wedding for variety name
2 – Species name after Japanese landscape feature
3 – Simon wishes his shoes were this bright!
4 – Dan Pearson's favourite Salix according Dark Star Nursery
5 – Easy peasy!
6 – The joker in the pack - the genus honours George Vancouver, the 18th-century explorer of the Pacific Northwest – lovely little thing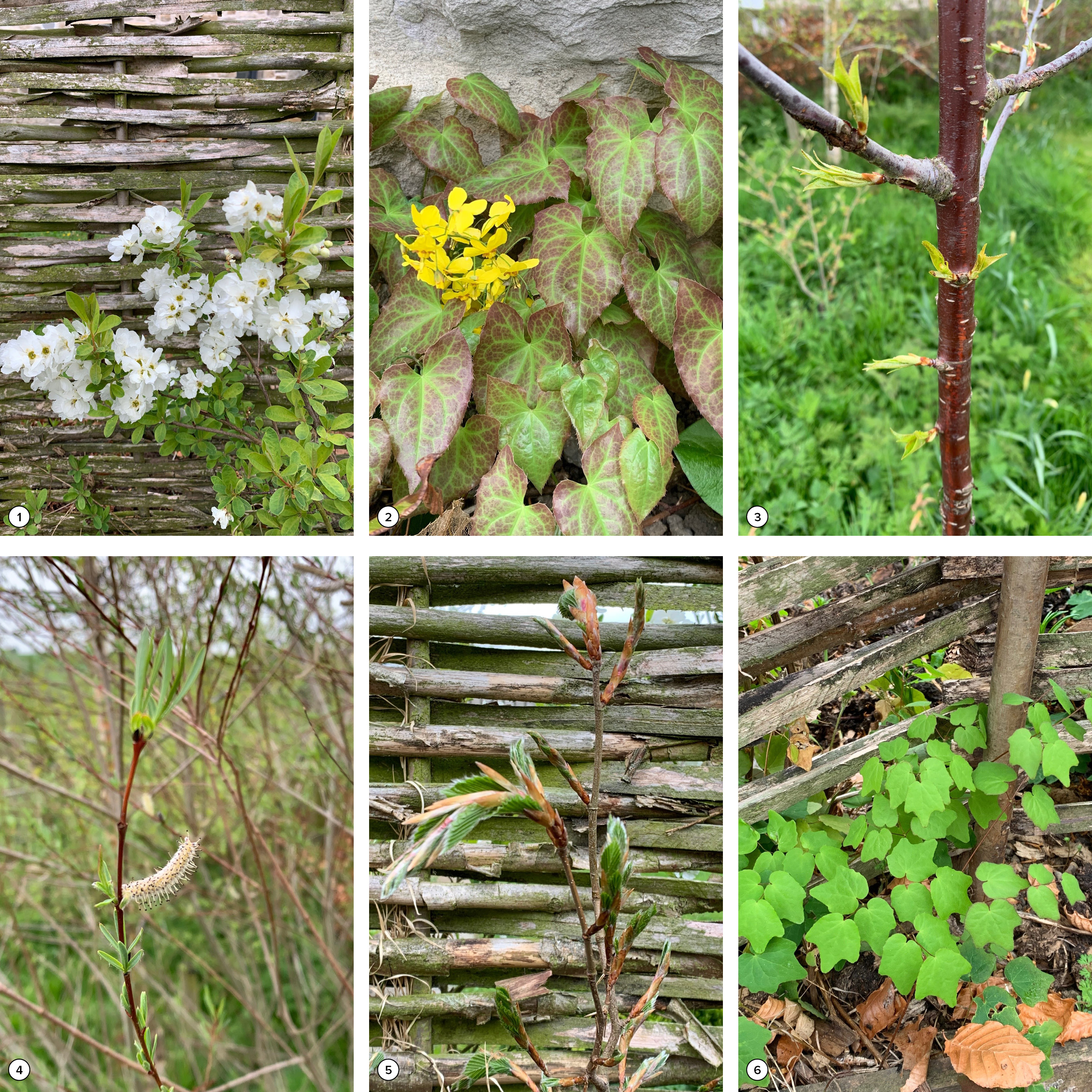 ……………………………………………………………………………………………………………………………………………………………………………………………………………………………………………
ANSWERS
1 – Exochorda macrantha 'The Bride"
2 – Erythronium pagoda
3 – Prunus serrula 'Tibetica'
4 – Salix exugia
5 – Fagus sylvatica
6 – Vancouveria hexandra