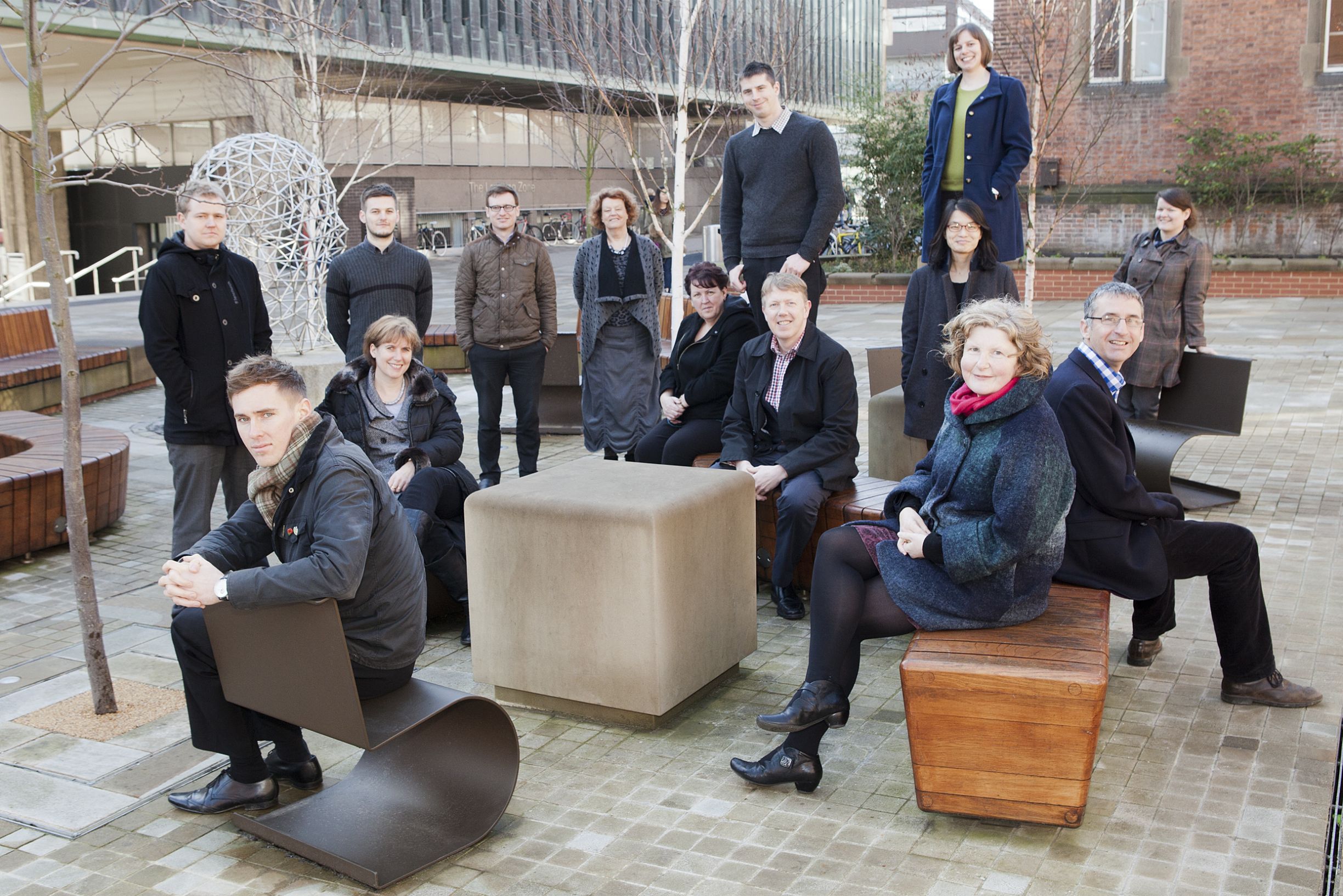 Awards
Newcastle Environment Awards - Built Environment - Winner
Newcastle Environment Awards - Places and Spaces - Winner
Newcastle Environment Awards - Outstanding Award - Winner
Wharton Park, Durham
Durham Environment Awards - Built Environment - Winner
Durham Environment Awards - Places and Spaces - Winner
Durham Environment Awards - Outstanding Award - Winner
Hortriculture Week Custodian Award - Best Parks Restoration/Development Project - Winner
Our Practice
Southern Green Ltd is a landscape architectural consultancy established in 1998 by founding directors Ros Southern and Simon Green, creating a cost effective but quality driven landscape design consultancy service covering a diverse range of aspects in landscape consultancy. A third director, Liam Haggarty has now joined the board. The firm currently employs ten landscape architects/ urban designers at its Low Fell office along with technical and admin support staff.
Over the years Southern Green has developed a strong client base, with returning customers forming the backbone of work. The firm has gained an excellent reputation and won many awards, developing a diverse range of expertise including the design and restoration of a wide range of different landscapes, specialising particularly in parks/ leisure and historic landscape restoration, also healthcare, urban regeneration, education, landscape and visual assessment and masterplanning.
Southern Green is a registered practice of the Landscape Institute and currently carries PI cover of 5m. The firm is externally audited annually on its integrated management systems of ISO 9001, 14001 and OHSAS 18001.
UKAS Accredited Certifications
ISO 9001 - Quality
ISO 14001 - Environment
OHSAS 18001 - Health and Safety
---
Ros Southern
---
Ros Southern is a founding Director of Southern Green established in 1997, and has been a Chartered Member of the Landscape Institute since 1992. She is a Built Environment Expert (BEE) for Design Council CABE, a member of the Highways England Design Panel, Professional Practice Examiner and Examinations Monitor for the Landscape Institute, has acted as a university external examiner for Edinburgh University and regularly works as a guest lecturer for Newcastle University.
Simon Green
---
Simon is a founding Director of Southern Green Landscape Architects which has been established since 1997, and has been a Chartered Member of the Landscape Institute since 1984. Simon specialises in heritage landscapes, parks and leisure projects and has a wealth of experience in developing projects and obtaining funding for parks. In the last decade Simon's work has helped secure over £50m in grant funding through leading successful Heritage Lottery Fund (HLF) bids and Higher Level Stewardship schemes.
Liam Haggarty
---
Liam became a Director at Southern Green in 2021, having joined the team in 2009. Liam has been a Chartered Member of the Landscape Institute since 2011. Liam completed his studies at Leeds Metropolitan University and returned to his roots to progress his career in the North East. Liam specialises in detailed design and delivery development within the urban realm, and has been the lead designer on an enviable range of hard and softworks projects throughout the region.